With a new school year comes school fundraisers. We surveyed high schools across the United States and asked them what kinds of spirit items they used for fundraisers at their school. The answers we received can help you decide which products to offer to maximize the profit potential for your school. Straight from the fundraising committees of schools like yours, here are the top 6 most popular high school spirit fundraising items.
6) Spirit Sticks
Also known as Cheer Sticks, these inflatable noisemakers are definitely school favorites when it comes to fundraising. They're great for pep rallies, parades, and game days and are the perfect ways to generate a ton of noise to cheer your team on to victory. Reusable and reinflatable spirit sticks come blank, with stock imprints, or custom imprinted especially for your team or school. Get them in your school colors and sell them in your school store or in concession stands to raise money for your school.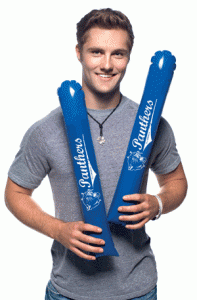 5) Beads
There's no doubt about it: schools love beads as fundraisers. Bead necklaces are fun, visible ways to show support for your school or team, and they're easy to sell almost anywhere, so you can really maximize your school's profit potential. With bead necklaces, it's about quantity, so stock up on as many necklaces in as many styles as you can, but be sure to get them in your school colors. You can sell them in your school store, along the parade route, during lunch periods at school, and in concession stands on game day. Some fun bead options to try: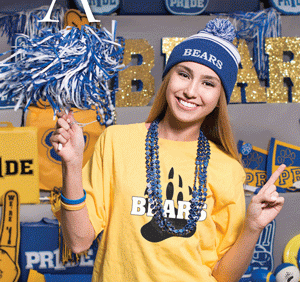 Standard Round Beads
Paw Beads
Glow Beads
Football-shaped Beads
Light-up Beads
Beads With Medallions
4) Temporary Tattoos
Some schools call these Cheek Cheers and some refer to them as body decals. No matter what they are called, they are the 4th most popular school spirit fundraising item in high schools. Temporary Tattoos are stickers that can be applied to the face, hands, arms, or almost anywhere, and are worn by fans to show support for their team on game days, during pep rallies, and during the Homecoming parade. Stock them in your school store and concession stands, or sell them before and after school and during lunch to reach as many students as you can. Be sure to keep them in stock in your school store all year long, so students can buy them and wear them for all sporting events and other school events throughout the year. 

3) Poms and Shakers
Poms and shakers are traditional school spirit items, so it's not surprising that they made the list of top school spirit fundraisers. Fans will love to shake their school spirit out on game days and during pep rallies using colorful shakers in your school colors. You can get shakers with one or two-color streamers and with white handles or handles custom imprinted with your school name. Besides selling shakers in your school store and concession stands, you can up the fundraising ante by getting a local business to sponsor your school or event and then print that business' name on the handle of your poms to give them exposure and maximize profits for your school.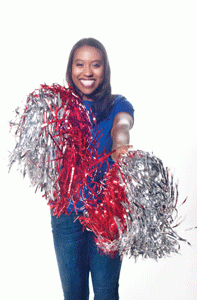 2) Custom Sweatshirts
School apparel is always a favorite – and custom sweatshirts come in at #2 for the most popular school spirit fundraiser. Students love to wear them on game days and every day to show their love for their school and team. Sweatshirts come in a variety of styles, from classic crew to zip-up and pullover hoodies, and even lace-up styles. When you imprint them with your school name and logo or mascot, you'll have a custom school keepsake that everyone will want. Keep your school store stocked with school apparel, like custom sweatshirts, and hold pop-up sales throughout the year to give your students as many chances as possible to purchase these classic favorites.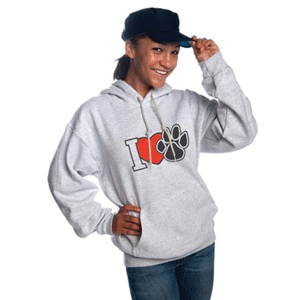 And the #1 Most Popular School Fundraising item is….
Have you guessed it yet? Do you know what the #1 school spirit fundraising item is? If you guessed Custom T-shirts, you're right. Almost 90% of high schools surveyed cite school tees as their most popular fundraising item. And why not? They're stylish, comfortable, feature your school name and mascot, and make lasting high school keepsakes. You can purchase T-shirts at a great price from andersons.com and then sell them at a higher price point to make the maximum profit for your school. Keep tees stocked in your school store and concession stands, but also set up booths at school events to sell tees to teachers, parents, and community members, too. The custom tee will be a gold mine for your school, so be sure you have them on hand all year long.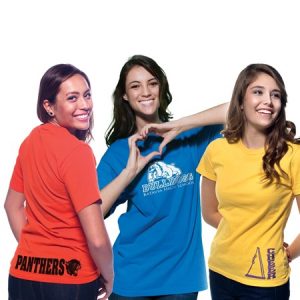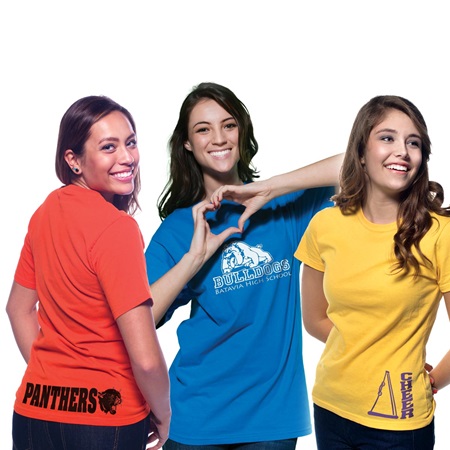 Is your school ready for some serious fundraising this year? Try some of these school fundraisers that are tried and true by schools like yours, and see how much money you can raise for your school.
Ready to fundraise? We have everything you need. Shop now at andersons.com