Sales are the most popular way to fundraise at most high schools. But, forget the candy bars and wrapping paper. There are many more fun things to sell – things that people want and that will actually raise some serious funds for your school. Here are some easy and fun sales fundraisers you can try to help you generate major profits for your school.
Bake Sale Fundraiser
Everyone loves baked goods, especially hungry teachers and students who don't have time to eat breakfast in the morning. Set up an area in your school cafeteria for a bake sale before school and during lunch periods. You can either arrange with a local bakery to get baked goods at a special bulk rate, or have parents or students make their own to offer at the sale. To maximize profit potential, don't just do this one time. Designate one day a week or one day a month as "Bake Sale" day to keep the money coming in all year long.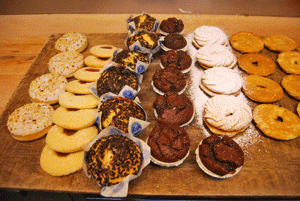 Custom School Apparel Fundraiser
School apparel is one of the tried and true moneymakers for many high schools across the United States. While you should always have custom school apparel for sale in your school store, you can also have special "school colors" or "school spirit" sales throughout the year, where you set up a booth or a table in strategic areas of your school to sell (or take orders for) special school apparel that you don't offer in your store. Get special T-shirts made, or offer custom knitwear during the fall and winter. Have these special sales a few times a year to really ramp up your profits.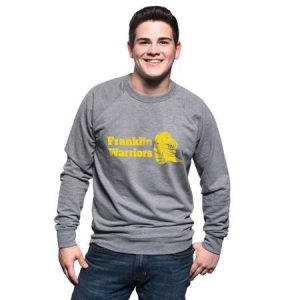 Rummage/Yard Sale Fundraiser
Ask students, staff, and parents to donate gently used items they no longer want, and then host a huge rummage or yard sale at your school. Be sure to advertise and invite the community to make the most out of this school fundraiser.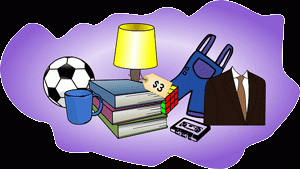 Coffee Bar Fundraiser
An in-school coffee bar is a unique, fun, and easy way to raise some serious money for your school – and it's a great way for students and staff to save money on their daily cup of java. Set up a coffee bar before and after school and during lunch. Recruit parent or student volunteers to run it. Offer coffee, tea, and hot chocolate, as well as flavored creamers and syrups as accents.
Book Sale or Bookstore Fundraiser
If you don't already offer a selection of books in your school store, consider having a book sale or opening a small "bookstore" somewhere in your school to sell used popular books, reference books, and textbooks to your students, staff, and community members. Stock the sale or store with books donated from local libraries or members of the community.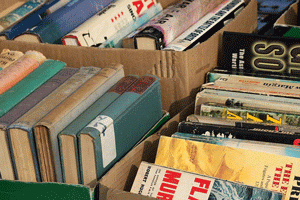 Plant Sale Fundraiser
A plant sale is a unique school fundraiser everyone will love. Consider doing this a few times a year. Sell poinsettias at holiday time and spring plants and flowers for Mother's Day. Try to make arrangements with a local florist or greenhouse for a good deal on plants and flowers. Set up a booth to take orders a few weeks beforehand, so you'll know what to purchase. Then, sell the flora at a markup to make a profit for your school's event budget.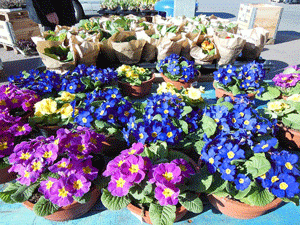 Raising money for your school doesn't have to be a chore. With the right products to sell, school fundraising can actually be fun – and can raise maximum profits. Next time you need to fundraiser, try some of these easy ideas and see how much money your school can make.
Ready to raise money for your school? We can help. Shop now at andersons.com