With Homecoming and Halloween so close together, time frames tight, and budgets even tighter, are you feeling overwhelmed by trying to plan both your Homecoming dance and Halloween dance at the same time? Reduce the stress, time, and money involved in planning your Halloween dance by reusing the decor from Homecoming. We'll show you how with these easy ideas.
Transform Your Cardboard Silhouettes
If your Homecoming theme included our black cardboard silhouettes, you already have the makings for some fabulous décor pieces for your Halloween dance. All you need is some paint and a little creativity:
Paint the edges of your black silhouettes orange to reflect the spirit of Halloween.
Use neon or glow paint to give your silhouettes an eerie glow.
Use orange and black glitter to add Halloween sparkle.
Want a zombie theme for your Halloween dance? Paint scary faces on your people silhouettes.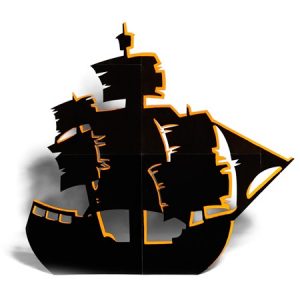 Reuse Wire Structures
Our wire structures can be reused for tons of events throughout the school year, and your Halloween dance is no exception. Whether you have a garden gate, a stately gazebo, or a park bench wire structure, you can give it a fun Halloween vibe in a variety of ways:
Wrap it in dark fabric
Add black floral garland or feather balls
Decorate it with orange lights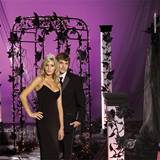 Create a Haunted Forest
Tree structures are very versatile. They can go from beautiful, romantic accents to your Enchanted Forest or Romantic Garden Homecoming theme to eerie additions to the Haunted Forest at your Halloween dance with just a few simple adjustments, like these:
Wrap black fabric through the branches
Add decorative cobwebs
Hang fake bats and spiders from the branches
Decorate with orange and black mini lights
Use special effect lighting to give trees an eerie glow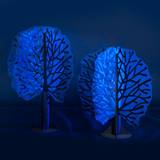 Design a Spooky Ceiling Look
If you have a crystal chandelier left over from your fancy ballroom Homecoming theme, you can easily add a few decorative touches to turn it into a fun décor piece for your Halloween dance.
Swap out the light bulb in your lighted chandelier for a colored bulb or black light bulb.
Hang spider decorations from the crystals
Create ceiling drapes with black and orange fabric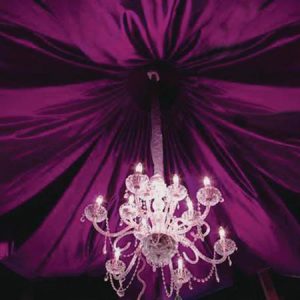 Other Fun and Easy Ideas for Your Halloween Dance:
Set up a black and orange balloon arch
Use special effects lighting
Set the scene with a fog machine
Dress your tables with black and orange table covers
Tie black and orange bows around chairs
Set up a black and orange candy buffet
Use lighted jack-o-lanterns to line walkways or as table displays
Paint empty boxes gray to tombstones to create a haunted graveyard
With these easy and fun ideas, you can create two separate and distinct events for your students by tweaking and reusing some of the same decorative pieces. You'll save time, money, and stress, and give your students special memories from both events.
 Ready to plan your Halloween dance? We can help. Shop now at andersons.com