A hallway decorating contest is a fun way to increase student engagement and make your school look great at the same time. Many schools sponsor hallway decorating contests at the beginning of the year, during Homecoming Spirit Week, or during the holiday season. How and whenever you choose to do it, here are the basics on how to make your school's hallway decorating contest a success.
Set up Your Teams
The configuration of your teams will depend on the amount and makeup of the students interested in participating. There are a variety of possibilities, including:
Assigning teams by class in school (e.g. freshmen, sophomores, juniors, and seniors)
Putting a random mixture of students together
Letting students pick their own teams and sign up together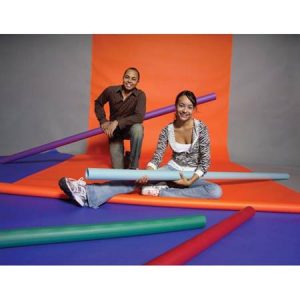 Choose Hallways to Decorate
Once you know how many teams you have, you can determine which hallways to decorate. Based on the number of students you have participating and the layout of your school, you might want to pick all four walls of the cafeteria or common areas, hallways in the art wing, or main hallways that run the length of the school. Just be sure to choose halls that are not covered with lockers or bulletin boards and that have ample room for the team members to spread out.
Gather Materials
Provide a variety of decorating materials for your teams to work with. You can purchase decorating supplies, have them donated, or raid your school's art or theater departments to find what you need. Here are some basic recommended supplies; add to this list as you wish:
Solid-color background paper (great for covering large areas)
Paint in tons of colors
Markers and colored pencils
A variety of fabrics
Faux gemstones
Stencils
Feathers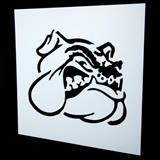 Choose a Theme (or Not)
Some schools choose a theme that each team has to adhere to when they decorate their hallways. Others assign a specific theme to each team, while others let teams decide on their own how to decorate their hallways. Some fun theme ideas to choose from:
Our school
Our community
Favorite movies
School spirit
Favorite books
School subjects
Nature
Animals
Set the Rules
Whether you choose a theme for your teams or they choose what they put on their walls, be sure to set some ground rules, so everyone starts on equal terms and knows what the expectations are. For example, you might want to put some parameters on the types of images that can be portrayed, the kind of language used, or the types of materials that can be used. If the teams were assigned by the school, you might also want to set some rules around making sure that everyone on the team is included and participating in the decorating.
Start Decorating
Choose a day for the teams to start decorating, and make it clear how much time they have to finish. You can set aside part of a school day, time after school, or a Saturday. Just be sure that the majority of the participants are available on the date(s) and at the time(s) you choose. Either outfit each team with the same set of decorations, or put all the decorating supplies in a central location where everyone can access them. Then, let the decorating begin. 
Determine the Winner(s)
Once all the teams have decorated their hallways, it's time to determine the winner. There are lots of fun ways to do this. Choose whichever way works best for your school and students.
Let the entire student body vote
Have the teachers and staff vote
Open it up to the community and let them vote
Let parents vote
Have your Student Council or National Honor Society members vote
When you're looking for a fun way to engage your students and pump up the spirit at your school, try a hallway decorating contest using the ideas we've shared here. It's fun and easy, and your students will love to participate.
We have everything you need for your school's hallway decorating contest. Shop now at andersons.com