At Anderson's, we take pride in helping schools plan and execute the perfect Prom and other school events, and we love it when we can actually take part in some of these events and witness firsthand all the memories in the making.
A few weeks ago, we got that chance. Since 2020, we have been working with a group of parents in the Chippewa Valley area of Wisconsin who were planning a very special event for very special teens with physical, intellectual, and developmental disabilities. Initially delayed due to the COVID pandemic, the inaugural "Born to Shine Prom" finally made its debut on Saturday, April 9, 2022.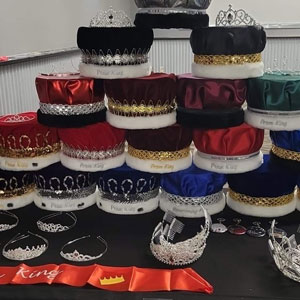 As the industry leader of Prom supplies, we were able to donate tiaras, crowns, and favors to help make the event extra-special for the teens in attendance, and Anderson's Product Marketing Manager Kimberli Rubenzer attended the event.
"We were so proud to help with the inaugural event. The energy in the room was palpable," Rubenzer said. "We are so looking forward to helping Born to Shine with future events."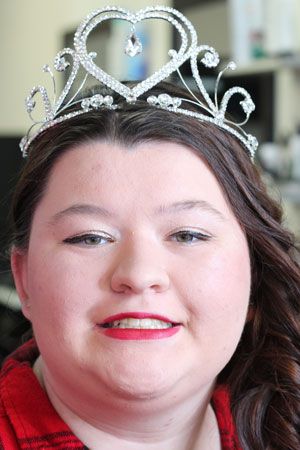 One of the event organizers, Jennifer Sanford, was inspired to create "Born to Shine Prom" by her daughter, Natalie, a high school junior who has autism and epilepsy.
"I've been hearing from the parents and the kids that this is the first one that they've ever gone to just because of fear of going to their regular Prom, not being included, or being looked at," Sanford told the Leader-Telegram, a Chippewa Valley newspaper. "And they don't have that with events like this. I just hope that they feel included and that they can just let go and be themselves for a few hours, and that nobody's looking at them, nobody's judging them, and that they can just be them," she said. "If you ever get the chance to see them, it's amazing because there's no care in the world when all of them are together."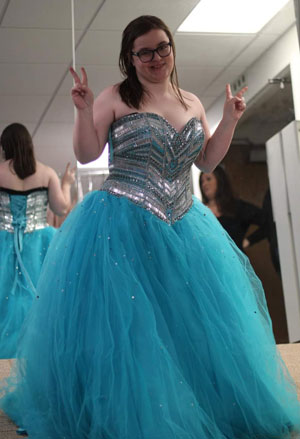 Along with our royalty and keepsakes donations, the teens were treated to free hair, makeup, and nail services, Prom dresses, corsages and boutonnieres, and food, all donated by other local companies. Before the Prom began, co-organizer Kelly Peterson expressed her hopes for the event: "I hope they feel magical, beautiful. I think they're all going to look amazing. I just can't wait to see their smiles, their giggles, and the laughter as they feel like they're a part of something big and something important."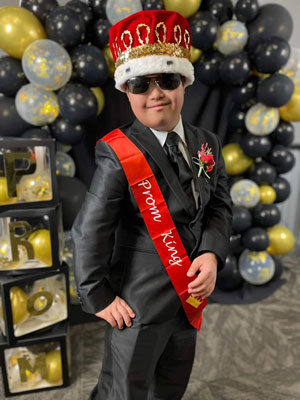 Those sentiments are why we do what we do at Anderson's. We were honored to be able partner with the organizers of this event to help special teens look and feel amazing and as they danced the night away at their own special Prom event and made lifelong-lasting memories. As evidenced by their huge smiles, this group of teens were truly "born to shine."