Picking out the theme for your prom, homecoming, winter formal, spring fling or any other high school event is a ton of fun. Not only will the theme of your event engage your students and create lasting memories, but it will also determine what decorations you use, the invitations you send and the favors you give out.
Here are some things to think about as you're choosing your theme: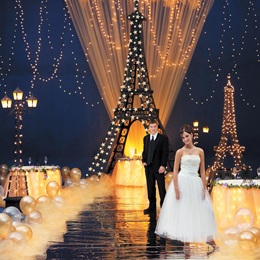 Is your event formal or casual?
Formal events are most successful when romantic themes are used (Garden, Stars, Paris, Ballroom). But if your event is casual you should consider going with a more laid-back theme (Casino, Carnival, Glow).
Do students attend as couples or in groups?
If students will be attending as couples, then you should consider a formal theme. If they usually attend in groups, then a casual theme is best.
Has your school used certain themes successfully in the past? Which ones?
Examine what themes you've used in the past. Which ones did the students like best? Are there themes that resonate with your students more than others?
Are there themes you know you don't want to use?
Decisions are sometimes easier to make if you eliminate the things you don't want first. Start by ruling out the themes you definitely don't want to use.
Dances and events are some of the best parts of high school. Not only are they a blast, but they increase student engagement, morale and motivation.
Check out our complete themes to find the one that is right for your school.