Your high school's mascot costume is a big investment. A mascot is a huge part of the high school school experience; it will be there for every school event, from game days to pep rallies. To help you get the most from your mascot costume, we have put together five tips to help your high school care for, protect, and store your mascot costume to help increase its "life expectancy."
Step 1: Purchase A Mascot Storage Container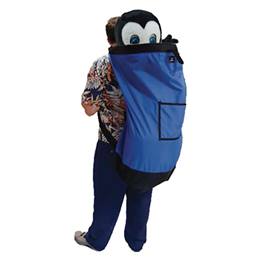 Mascot costumes are big and bulky, and can be hard and expensive to clean. You do not want it to sit in a closet or even on a gym floor collecting dirt and dust. A storage container is an easy solution. Use a Mascot Carrying Bag for your costume for easy transport to away games and for easy storage when not in use.
Step 2: Follow Enclosed Instructions
Because your high school's mascot costume is such a big investment, it is important to follow the "Caring for Your Mascot" instructions that are included with your costume. Keep this instruction sheet in the storage case with your mascot costume. The instructions include tips on cleaning, brushing, and more to keep your costume in good shape for many years, so it can be used multiple times.
Step 3: Recruit Responsible Mascot Volunteers
It is important that the right person, or people, wear your school mascot costume. Be sure to choose responsible adult and student volunteers to be your mascot on game days and other school event. Volunteers should be able to follow the steps on the "Caring for Your Mascot" instruction sheet on how to put on the costume properly. The head portion of most mascot costumes include a built-in fan and the wearer of the costume will be responsible for its use.
Step 4: Form a Mascot Costume Committee
Form a committee that will be responsible for the upkeep and storage of your costume. One or two people should be enough to complete the duties necessary to protect, clean, and store your high school mascot costume.
Step 5: Keep it Cool and Damage Free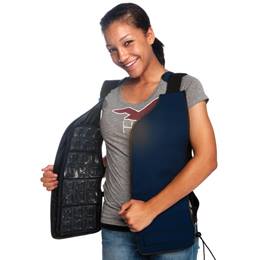 Purchase mascot costume accessories, like Cold Vests, Cool Caps, and Cool Collars. Not only these particular products keep the wearer of your mascot costume nice and cool during long, warm school events, they also prevent sweat from discoloring or damaging your costume.