Prom night is one of the most special, fun, and memorable nights of a teenager's high school experience. Keep the fun going all night, even after Prom officially ends, with an equally exciting and memorable after-Prom party. Typically organized by teachers and parent volunteers, after-Prom parties are the perfect way to provide a more casual, safe place for students to go after their glitzy Prom evening. We've put together a list of steps to help aid you in planning your after-Prom party.
1. Form a committee. Include parents, students, and a teacher or advisor.
2. Make a list of potential donors to help with gifts, door prizes, food, etc.
3. Create a planning timeline.
4. Determine location (ideas include the community center, bowling alley, or movie theater).
5. Survey students. Ask what they want for favors, prizes, and food at an after-Prom party.
6. Determine a theme (casino, glow, carnival, etc.)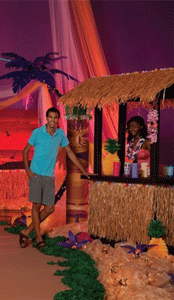 7. Decide on ticket prices.
8. Contact a caterer and choose food and beverage menus.
9. Create a budget.
10. Decide on party policies (drinking, curfew, etc).
11. Solicit donations from donors (prizes, food, favors, entertainment).
12. Book entertainment (band, DJ, magician, hypnotist, etc.)
13. Hand out permission slips to parents (and ask for donations).
14. Promote/advertise your after-Prom party.
15. Sell tickets to students.
16. Maintain lists of ticket sales, donated items and their value, etc., for your records.
17. Send out thank you notes to donors.
18. Hold fundraisers. (Don't forget to involve the Senior class)
19. Order decorations and supplies (swag bags, prizes, etc.).
20. Decide on and prepare a program for the evening.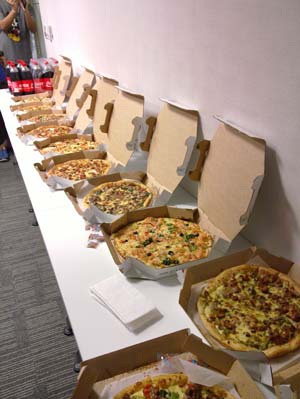 21. Purchase beverages and pre-packaged foods (anything that a caterer will not provide).
22. Decorate your venue and setup.
23. Organize registration and sign-out.
24. ENJOY the EVENT!
25. Maintain list of all gift and door prize winners for your records.
26. Clean up.
27. Pay any unpaid invoices.
28. Write thank you notes to volunteers.
29. Provide a copy of minutes, lists, etc., to the Junior class for next year.