Balloons are often overlooked as possible decorations for Proms, Grand March, school dances, and other school events. But, don't dismiss balloons as event décor just yet. They can be a great asset to your event decorations if you use them the right way. Check out our list below of 6 amazing ways you can use balloons to add style, drama, and fun to your school event décor.
Create a Balloon Wall
A balloon wall makes an impressive photo backdrop at any event, from Prom Grand March to Senior Class Party. Use balloon colors that match your school colors or event theme colors and add fun accents like lights, stars, fabric, and more to create the perfect look. Choose one of our Balloon Wall Kits that include everything you need.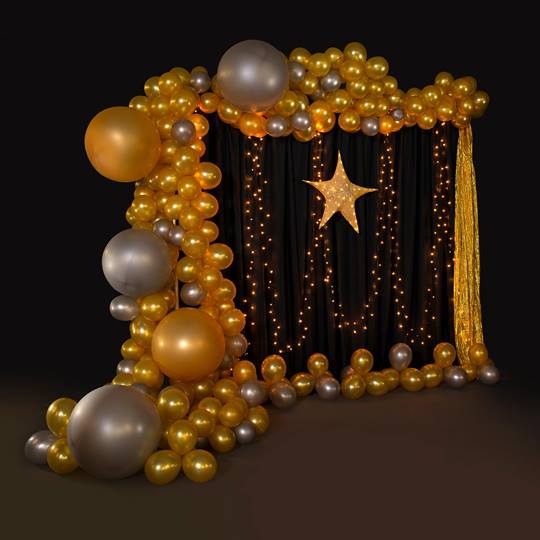 Set up a Balloon Year Display
Whether you're celebrating your school's Homecoming or decorating for your Senior Class Party, a balloon year display is a great way to celebrate the school year. A giant balloon year display can be used as the focal point of your HOCO dance or as a fun photo prop at an end-of-year party for your seniors.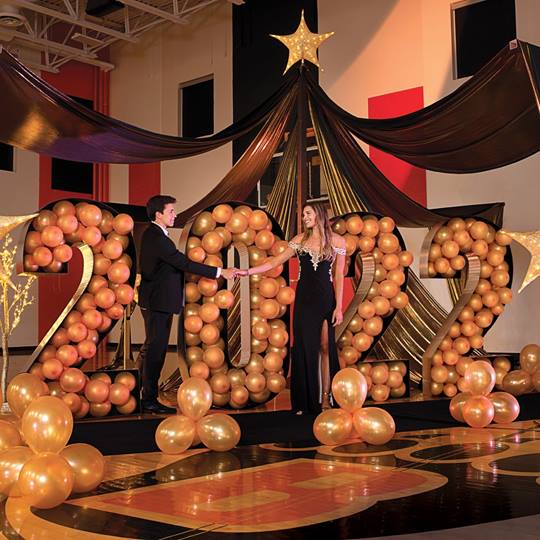 Fill Fountains With Balloons
Fountains make bold, statement-making additions to many different event themes, but sometimes using real water just isn't possible in your event space. No worries. You can still have a fun fountain for your school event. Just fill it with blue and white balloons to create the look of water.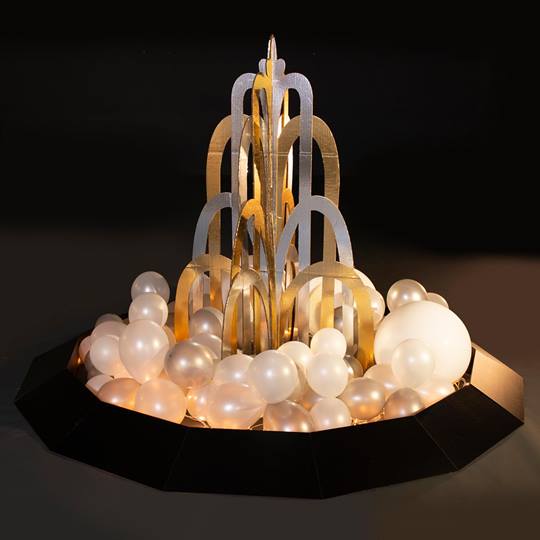 Have a Balloon Drop
A balloon drop is a fun way to incorporate balloons into your décor. Purchase a balloon drop kit or create your own using a net and your choice of balloons. Fill the net with balloons inflated with air (not helium), and attach the net to the ceiling. At the appropriate time, drop the net and watch the room fill with balloons.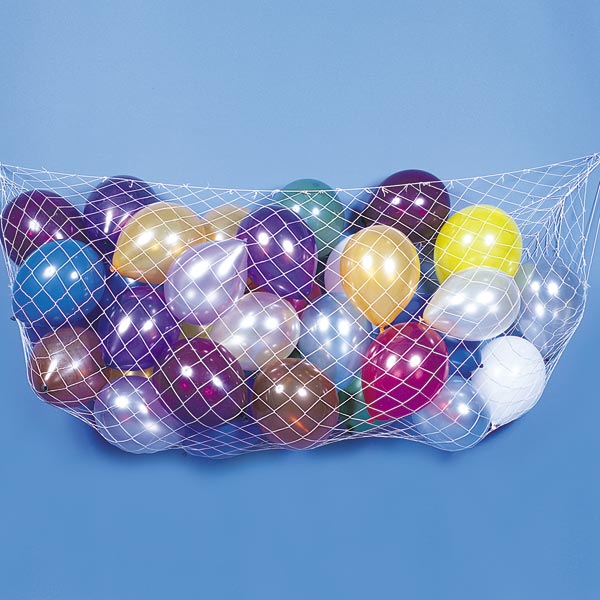 Create a Grand Balloon Arch Entrance
Set up a balloon arch to serve as an entranceway into your school event. It makes a great backdrop for formal photos, too. Just choose your balloon arch kit and balloon colors that match your school colors or event theme. When stored correctly, the arch can be used again and again. Just purchase more balloons.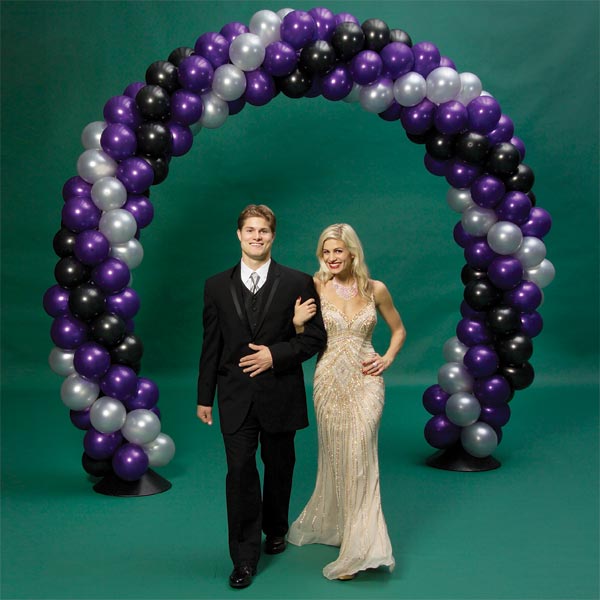 Add Balloons as Theme Accents
When you need the perfect finishing touches for your Prom or school dance theme décor, balloons are the perfect choice. Use them to create accent pieces that match your theme. Here are a few fun ideas:
• Use light blue balloons as bubbles for your Under the Sea theme
• Use white balloons as pearls for your ballroom theme
• Create balloon clusters to line a pathway
• Bunch balloons together to create cloud formations
• Add foil star balloons or for your Starry Night or Hollywood theme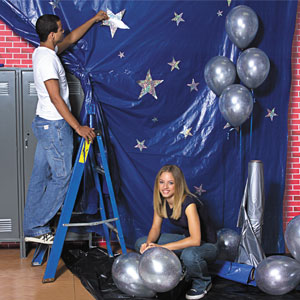 Give your school event décor a fun boost by using balloons all around your party space. Incorporate these balloon decorating ideas, and some of your own, to see how balloons can enhance the look of your theme and give your event that perfect finishing touch. Find all the balloons and accessories you need at andersons.com.