Many students look forward to post-Prom parties almost as much as Prom night itself. And Senior Night or graduation parties are always memorable events that students want to be p-e-r-f-e-c-t. Give your students the best and trendiest post-Prom and graduation parties ever with these 8 hot ideas!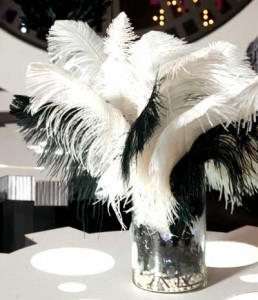 1. Classy and Classic Décor
More schools and post-Prom party committees are using fresh, new ideas to decorate party spaces. While crepe streamer, centerpieces, and table skirting are still used, there are a lot of classy new decorations to accentuate your party space and dinner tables. Many of these classy ideas can be stored and reused for future school events.
Use fancy white and black feathers in crystal vases for an elegant centerpiece
Beaded curtains are a fun alternative to metallic ones
Extra-fancy fabrics give Prom décor a special sparkle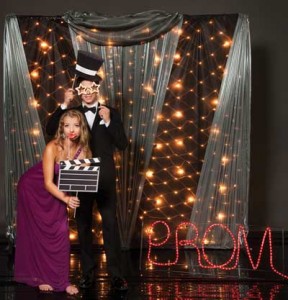 2. Interactive Photo Props
Give your students fun new ways to capture and share memorable moments during post-Prom or Senior Parties with Photo Props. Set up several Photo Scenes in a section of your party space, give them lots of props, hats, glasses, bow ties, etc., and let them snap tons of silly pics to post on social media.
3. Glow
While glow items are not necessarily new, they are getting even more popular—and not just for '80s and retro post-Prom party themes. Use some of our unique glow items for favors, novelties and décor for any post-Prom party or your Senior All Night Party.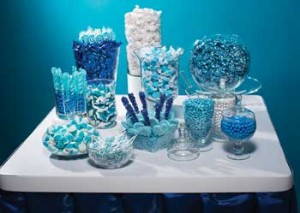 4. Candy Buffets
Candy buffets became popular ideas for school events several years ago, and they are still as popular as ever. Create a candy buffet for your post-Prom or grad party. They are easy to order for and set up; and the whole candy buffet will go over big time with your students. Candy be ordered in bulk in your theme colors so it's easy on your budget.
5. Movie Viewing
Another trendy idea that goes well with a Hollywood party theme is movie viewing. Once your school has gotten the appropriate license to screen a movie, set up a huge screen and "theater" where students can sit down, eat some popcorn, and watch their favorite celebs.
6. Vintage Carnival
Choosing a theme for post-Prom, Homecoming, or graduation parties is always fun, but does it seem like the same ideas get reused every couple of years? Change it up! Vintage carnival themes are super popular right now. Use decorating elements from our Down On the Boardwalk theme or Circus Spectacular theme to spark some inspiration for your vintage carnival theme.
7. Mixing Up Different Theme Elements
Having trouble deciding on a post-Prom party or Senior Party theme? Why not have both? One example is to use decorating elements from a casino theme in one area and Paris or movie viewing in another. Mix up decorating elements to give your students as much fun as possible for their special night.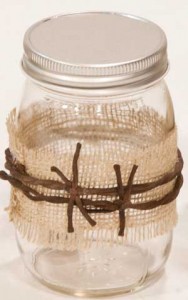 8. Rustic or Country Party Themes
With the popularity of TV shows like Nashville, movies like The Longest Ride and Footloose, country western and rustic post-Prom party themes are becoming very trendy. Use decorations from our Prom On the Range theme for your party space. Or create centerpieces and favors using burlap fabric, mason jars and a little creativity.
We can help make your post-prom and graduation parties special and memorable. Shop andersons.com now for everything you need.