Ready. Set. Hike!
Is your school ready for a new football season? Need new ways to get your students and fans within the community excited for the upcoming season? We've got eight great ways for your school to put the ball in motion and keep students and fans engaged with your football team and excited for every game day.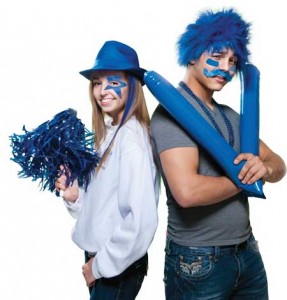 1. Hold a pep rally for the community. A pep rally is the perfect way to introduce and celebrate student athletes and the entire football team. Cheerleaders can perform a routine. Your marching band can play a few tunes. And your mascot can really liven things with an appearance. Make your community pep rally as fun and interactive as possible for all the fans.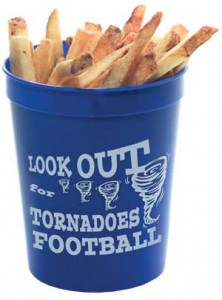 2. Give away something! Stadium cups, poms, and T-shirts are just a few giveaways that fans of all ages will love! Don't have the funds? Ask a local business to sponsor your school and let them print an advertisement on the giveaway item; this benefits both you and local businesses.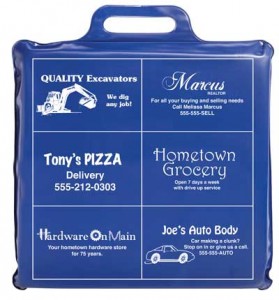 3. Community outreach. Get your cheerleaders and football players out involved with your community. Have them visit the elementary schools to put on cheer and football clinics, visit an assisted living facility, or make an appearance at a local mall. Community outreach is a wonderful idea because the local fans will welcome the attention and, in turn, fill more of the stands.

4. It's all about PR. Invite the media to your next school pep rally or football game. Make sure your school colors, and spirit, is prominently on display when the media is there. You will be able to reach a lot more people this way and really bring attention for your school's football team.

5. Spirit merchandise for sale. Sell school colored spirit merchandise in your school store, concession stands, fundraisers, and other local event. Popular merchandise ideas include T-shirts, eyeblacks, noisemakers, and novelty items. Make sure the merchandise is fresh, trendy, and new!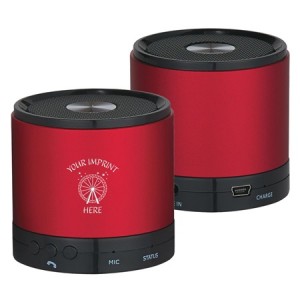 6. 'Raffle' some feathers. Sell tickets for a football raffle. Have a high-ticket item(s) like electronics as the raffle prize(s). Reveal the winner(s) during one of your regular games or the big Homecoming game.

7. The power of social media. Post the football team roster and schedule on Facebook or your school's website. This will let everyone in the community know when the game is and where (and who) they're playing next.

8. Reveal your Homecoming theme. Get students and fans excited for the BIG school football game of the season. Sell ribbons that feature this year's Homecoming theme to raise some extra funds.
Use any or all of the above ideas to keep your football fans excited for the entire season. Be sure to forward these ideas to your activity director and booster clubs; they will be interested as well.