Choosing the perfect Prom theme can seem like an overwhelming task? Where do you start? How do you please everyone? To help get you started, we have compiled the 5 steps it takes to choose the best Prom theme for your school.
Step 1: Review Your Budget and Venue
The amount of money you have to work with and the restrictions or requirements of your Prom venue will determine what kind of theme you can choose and how elaborate it can be. By the time your committee is ready to choose a theme, both the budget and the venue should already be determined, so you'll know exactly what you have to work with.
Step 2: Find Inspiration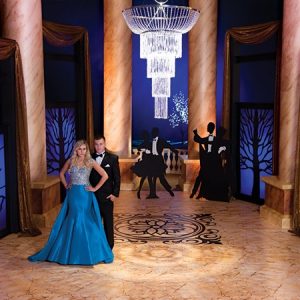 Things going on in the world outside of school inspire many of the best Prom themes. Your best bet to ensure high attendance at Prom is to pick a theme that teens love. How do you know what they love? Check out what's trending in teen world:
Hit movies
Top billboard songs
Popular magazines
Clothing colors and styles
Rival schools
Step 3: Get Input From Students
Send out a survey to the student body asking for Prom theme ideas, or hang up a large piece of paper in the cafeteria where students can share ideas. You'll get a lot of great suggestions this way – probably some you would never have thought of otherwise.
Step 4: Narrow Your Options
Gather up all the ideas you have and organize them by category. Then, start eliminating the ones that won't work due to budget, venue, or other factors. Try to narrow the list down to around 10-12 good, solid ideas. This will be the final list that you work off of to select your theme.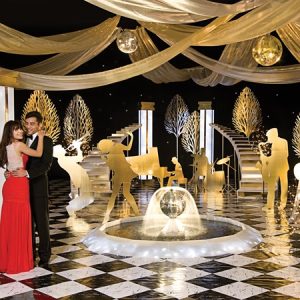 Step 5: Vote on Your Theme
Now it's time to actually select the perfect Prom theme for your school. You can vote by show of hands, secret ballot, or by any method you choose. Once you decide on a theme, be sure to hang banners, post on social media, and order your invitations, so students can start planning for the big event right away.
Start with these 5 basic steps and add or subtract elements as needed to come up with the ideal way to select the perfect theme for your school. Happy theme hunting!