Prom is a night for making memories, and photos are a big part of that. Whether you have a formal portrait area with a professional photographer or not, teens will be snapping their own pics all night long. Follow these easy steps to create a photo-friendly event teens will love.
Spice Up the Entrance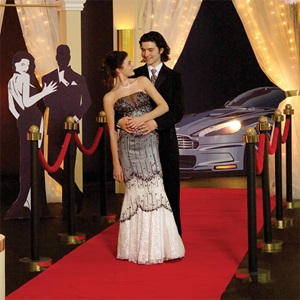 If you are including formal portraits in the Prom experience, your photographer will probably be set up at the entrance, but be sure to designate a special "selfie" area at or near the entrance for informal photos. Set up an arch or red carpet, so teens can snap all their friends as they make their grand entrances.
Create Dramatic Backdrops
Photos are always more fun when they are taken against a cool backdrop, so be sure to include a variety of snap-worthy backgrounds throughout your space where teens can take and share pictures of themselves and each other. Choose backdrops that match your theme. Some fun ideas include:
Jazz up Gathering Spaces
High traffic areas where teens gather are perfect spots for snapping "selfies," so be sure these areas look their best. Decorate tables and chairs with sparkling table covers and chair sashes, decorate refreshment areas with confetti and centerpieces, and use fabric or patterned paper in hallways Don't forget to set up charging stations, so teens can charge their phones or cameras.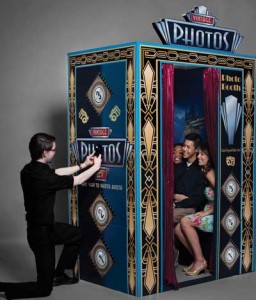 Set up Special Photo Areas
Add to the fun of Prom night by setting up designated photo areas where teens can have fun sharing their Prom pictures. Put up a photo booth with backgrounds that match your theme, or set up selfie stations with interactive photo props. Teens will love showing their silly sides as they snap, chat, and share.
With these easy ideas, you can turn your Prom into a picture-perfect event your teens will love!