You want your Prom to be the best and most memorable event ever. Here are 25 quick and easy tips to help you create the perfect Prom night.
1) Use lighting, like mini lights and special effects lights, to add instant drama to any space.
2) Don't neglect seating areas. Fancy them up with table decor, like sparkly table covers, beads, crystals, and confetti.
3) Create show stopping ceilings with grand chandeliers, fabric, lighting, and hanging décor.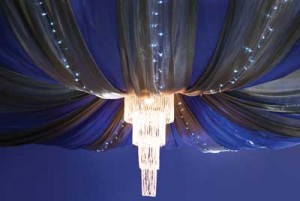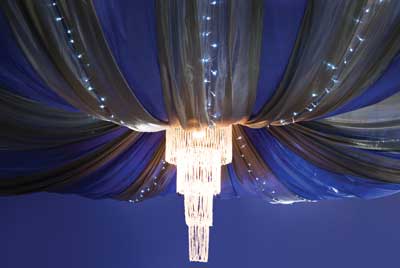 4) Save time and money with reusable décor that's easy to set up, take down, and store.
5) Use fabric, murals, or background paper to cover large areas (like walls, lockers, and bleachers) quickly and easily.
6) Set the tone with full-color invitations and favors that match your theme.
7) Stock up on Swag Bags to ensure you get the perfect Prom favors.
8) Take the stress out of favor-buying with pre-printed, ready-to-ship Prom favors that ship fast.
9) Teens love technology. Give them what they want with trendy tech favors.
10) Give your court the full royalty treatment with crowns, tiaras, sashes, scepters, and robes.
11) Focus on safety with non-transferable wristbands you can use as Prom admission tickets.
12) Take advantage of e-mail offers and clearance deals from Anderson's.
13) Shop by theme! Use our Perfect Pairings section for invites, favors, and more that match your theme.
14) Make it interactive! Include a photo booth or selfie station to keep teens engaged.
15) Use our full-color graphics to create matching invitations and favors.
16) Create a grand entrance with an elegant arch or red carpet pathway.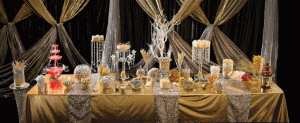 17) Offer a spectacular candy buffet. Get candies in colors that match your Prom theme.
18) Mix and match kits and props to create a one-of-a-kind look for your Prom theme.
19) Create spectacular table settings with centerpieces, candles, flowers, and more.
20) Create social areas with fun seating, games, food, and charging stations.
21) Provide midnight snacks. All that dancing makes students hungry.
22) Set the tone and generate excitement by including confetti or glitter in your invitation envelopes.
23) Hand out memorable keepsakes, like imprinted favors that feature your Prom theme and date.
24) Raffle off prizes all night long to keep students engaged and on premises for the entire event.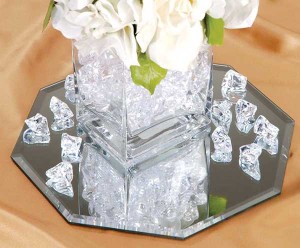 25) You can never have too much bling! Add dazzle with rhinestones, crystal curtains, beaded garlands, and fancy chandeliers.