It's never too early to start thinking about your school's biggest fall event: Homecoming. Start your Homecoming planning now, and you'll be one step ahead of the game when school starts. We've put together a handy list to ensure you have everything you need for the big event.
 Spirit Rousers
You'll want to stock up on everything your students and staff need to show their school spirit and support their team. Be sure to include these essentials: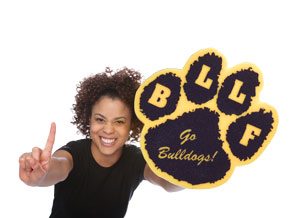 Custom Apparel
Selling apparel customized for your school is a great way to pump up school spirit and fundraise at the same time. Stock your school store and concession stands with wearables, like these:
Parade Float Supplies
Your Homecoming parade is designed to get everyone excited about the big game, so you'll want to create an awesome float that represents your school and team. Here's what  you'll need:
Royalty Accessories
Homecoming coronation is an important part of the event, so you'll want these amazing keepsakes for your King, Queen, and Court:

Homecoming Dance Supplies
Whether your team wins or loses, the Homecoming dance is a great way to bring everyone together to celebrate another fun Homecoming season. Here's what you'll need to make the dance fun and memorable:
Start your Homecoming planning now, and you'll have one less thing to think about in the fall. Use this checklist as a starting point to plan a fun and memorable Homecoming for your school.
Like these Homecoming ideas? Find all these and more now at andersons.com