Homecoming Spirit Week is supposed to be fun but it's a lot of hard work for advisors, parents, and others working behind the scenes to create memorable experiences for students. Here are our 5 tips for stress free Homecoming planning, so you can create a great event and have fun doing it.
1) Plan Well
For stress free Homecoming planning, start as early as possible, even before the beginning of the school year. This will give you more time you have to order supplies, troubleshoot issues, and handle any problems that may come up. You'll feel so calm and collected when Spirit Week rolls around, knowing that everything is done and ready to go, that you might even get to enjoy some of the festivities you worked so hard to put together.
2) Get Help
Just remember: You are not in this alone. You don't have to do everything yourself. Recruit teachers, staff, members, parents, and students to help organize, set-up, and clean up after Spirit Week activities. Also, take advantage of the free online tools Anderson's has to offer:

3) Establish a Budget 
Before you start planning, find out how much money you have to work with – and stick to that amount. No matter what. Figure out ways to do what you want with the amount of money you have, even if that means sacrificing a few things. If you need help establishing and maintaining a budget, use our free Event Budget Sheet from andersons.com as a guide to create a step-by-step spreadsheet that works for you.
 4) Order Early
Whether you need custom apparel for Spirit Week, spirit rousers and noisemakers for game day, or favors and keepsakes for your Homecoming dance, be sure to give yourself plenty of time to find what you need and place an order. This is especially critical for customized items. Special imprints can take a while to process and shipping adds time too. Plus, you want to have enough time for returns and exchanges in case something goes wrong.
5) Get Feedback From Students
Wondering if you're planning the right Spirit Week activities. Worried that students might not have fun? To ensure stress free Homecoming planning, check with students directly to get their feedback. Send out surveys or conduct polls via social media to find out what students want for Spirit Week activities. Then, plan accordingly (keeping your budget in mind). You'll get the most bang for your buck, and you can rest assured that everyone will have a great time.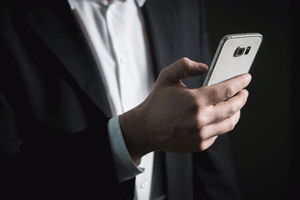 Feeling some anxiety while planning Spirit Week activities is perfectly normal; we hope these tips can help alleviate some of the stress and allow you to have some fun planning this amazing week for your students.