Prom is all about the memories, and the best way to capture and remember all the magical moments is through photos. Besides the formal photos taken at Prom, your teens will be snapping selfies all evening long, so why not give them Prom favors that can help them preserve their photo memories? Here are 5 easy and fun photo favor ideas for Prom.
Photo Frames
Classic and timeless, photo frames are quintessential Prom favors –and there are so many fun options to choose from. When selecting the perfect frame favor, consider your Prom theme. Is it Elegant and sophisticated? Casual and carefree? Fancy with a lot of bling? If you can't find a frame favor that exactly matches your theme, try to find one that's similar in style, colors, or tone.
Trending now in Prom photo frames:
 Glitter Frames
Textured Frames
Full-color Frames
Metallic Gold and Rose Gold Frames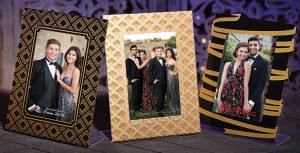 Photo Key Chains
Photo key chains are always fun favor choices, because they make Prom photos portable. You can hand out photo key chains as a fun alternative to traditional photo frames, or present them along with a standard frame as part of a coordinated set.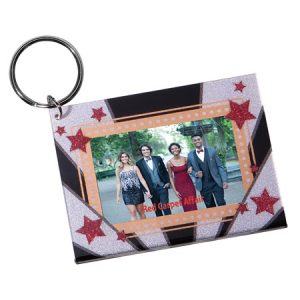 Photo Cubes
Photo cubes are great Prom favor ideas, because they allow the user to display up to 6 photos at once and swap them out again and again. Anderson's offers two photo cube options: themed cubes that feature a pre-printed design and your custom imprint printed directly on the cube itself or full-color photo cubes that feature a theme design and your imprint on an insert that fits inside one of the photo slots. Whichever option you choose, you'll be sure to find one that perfectly matches your Prom theme.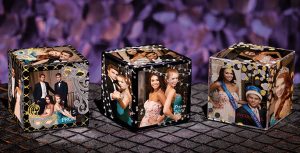 Photo Globes
Photo globes are snow globes done Prom-style! Instead of falling "snow," they feature falling confetti for a more festive look, and they include a dry slot in the back to hold a photo. You can pair photo globes with a variety of Prom themes, including Winter Wonderland, Starry Night, and Hollywood.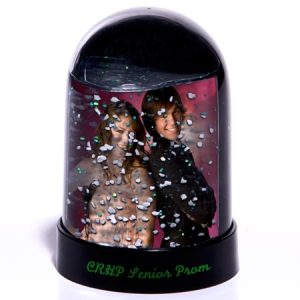 Photo CD Case
A photo CD case is a fun favor option, because it allows students two ways to preserve the memories of Prom. They can insert a photo in the included photo slot, and they can also insert a CD of favorite songs into the CD slot. For an added touch, burn a CD of all the songs played at Prom and be sure every attendee gets one to put inside their photo CD case.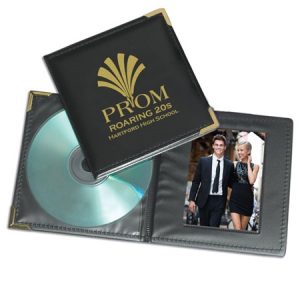 With fabulous photo favors like these, your teens can capture all the special memories of their big night and look back on them fondly for years to come.