Running low on funds for Prom? Need some quick fundraising ideas that you can pull together without a ton of time or effort? Check out these fun and easy last-minute Prom fundraisers that can help you get your budget back on track.
Sales Fundraisers
School Store – Choose a day where all profits from your school store sales go toward Prom.
Concession Stand – Have members of the Prom committee sell concessions during games and school events with all profits going to Prom.
School Apparel – Sell custom imprinted school apparel during lunch and before and after school.
Garage Sale – One person's junk it another's treasure! Encourage students, teachers, and staff members to donate items they no longer want and have a school-wide garage sale.
Raffles – Ask local merchants to donate money or goods (e.g. iPads, TVs, gift cards, spa packages, a year's worth of movie tickets), and then sell raffle tickets to students, teachers, staff members and parents who want to win the fabulous prizes.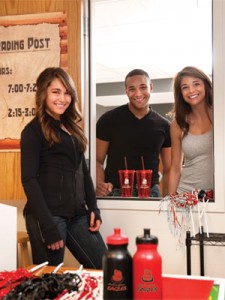 Activities Fundraisers
Hat Day – If hats are normally not allowed at your school, have a Hat Day where students pay a small fee to wear a hat to school.
Service Auctions – Let students auction themselves to complete services (painting, raking leaves, babysitting, etc.).
Walk-a-thon – Host a school-wide walk-a-thon that students, teachers, staff members, and even families can participate in.
Free-throw Basketball Contest – Set up at halftime during school basketball games and let participants compete to see who can make the most free throws or do it from the farthest distance. Award a small prize to the winner. Ask local businesses to sponsor the event in exchange for some free advertising.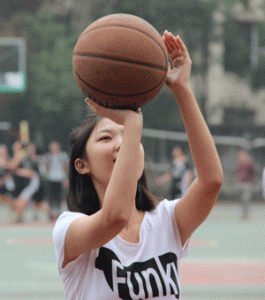 Food Fundraisers
Spaghetti Dinner – Recruit parent volunteers to help serve, and invite the community to an Italian inspired pasta feast.
Bake Sale – Set up tables in the cafeteria before and after school and sell yummy baked goods.
Coffee Bar – Set up a coffee bar before school and during lunch. Offer tea and hot cocoa, too, along with custom imprinted coffee mugs that feature your school name or logo.
Ice cream Social – Host an ice cream social for the entire community. Charge a small fee at the door and let guests build their own ice cream sundaes.
Pizza Party – Ask local pizza restaurants to donate some pies (offer them free advertising in exchange), and sell pizza slices to students during lunch, on game day, or during school events.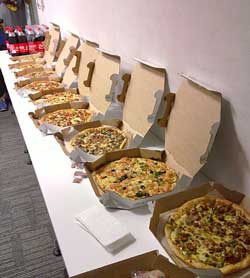 When you need a bit more to work with in your Prom budget, fundraising ideas like these can help you reach your goal. They're quick, easy, fun, and designed to maximize your Prom budget, so you can maximize the memories for your students at Prom.
Shop Anderson's for more Prom, Homecoming, and school event fundraising ideas!