Teens love technology, and technology items are popular options for Prom favors this year. To help you pick the right tech favors for your teens, we've compiled a list of the top-trending tech favors for Prom, to give you some great ideas for keepsakes your teens will love and use every day. Don't forget: you can order free samples of any of these products to see and feel the quality for yourself before you decide to buy.
Mobile Device Stands
In this multi-tasking world, it's no wonder that students love mobile device stands. They offer easy, hands-free access to phones and other mobile devices, so students can talk, listen, and watch while doing other things (like homework). Check out this this Pop-up Phone Stand from Anderson's that uses washable, repositionable gel to attach securely to the back of a mobile device and extends out when needed to become a stand. It's perfect for Prom swag bags, and you can customize it with your imprint.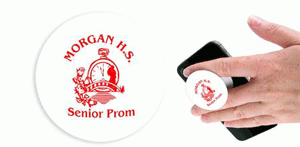 Car Charger Key Chains
Teens are always on the go, so double-duty tech items, like Car Charger Key Chains, are super popular favors for Prom. Teens love being able to charge their devices while they're in the car, so their devices are ready to go when they get to their destination. This one from Anderson's comes customized with your school name or Prom theme. Put one at each place setting on your Prom tables.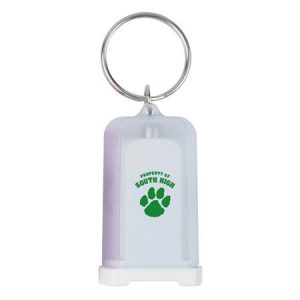 Phone Wallets
Phone wallets are super-popular among teens, because they keep all their most important items close at hand. This fun phone wallet from Anderson's adheres to the back of a cell phone and holds credit cards, money, keys, and more and can be easily removed. With all the colors it comes in, it's great as a favor for a tropical theme or candy land theme – and you can imprint it with your school name or theme.
Ear Buds
Any teen will tell you: One can never have too many sets of ear buds. Pack a fun set of ear buds in Prom swag bags or put one at each place setting. Add your Prom theme name or school name to customize them especially for your event and you'll have fun and functional favors that make great keepsakes from Prom. Anderson's offers a fun set of ear buds that include a microphone and a case and come with your custom imprint.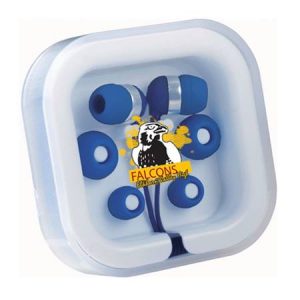 Water Bottles With Speakers
Two-in-one tech items, like water bottles with built-in speakers, are some of the top-selling favors for Prom. They're unique, fun, and functional keepsakes and great for students on the go. The Rumbler Bottle With Speaker from Anderson's includes your custom imprint, so you can match it exactly to your Prom theme.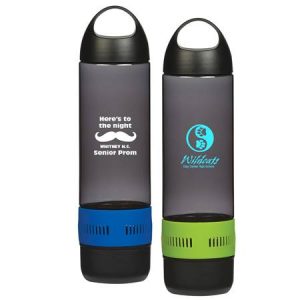 Wireless Speakers
Tried and true favorites, wireless speakers are teen must-haves and top-selling Prom favors. Teens love tech devices like this that help enhance the performance of their mobile devices. The Wireless Mini Speaker from Anderson's comes with your custom imprint, so you can match it to your Prom theme. Add it to Prom swag bags or hand it out as a fun door prize.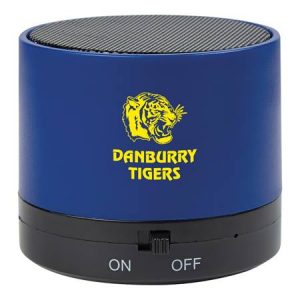 Give teens what they want for Prom with these fun technology Prom favors. Remember to order free samples of items you are considering, so you can see and feel the quality and style before you make a purchase.
Like these technology Prom favors for Prom? Find them all at andersons.com