Go on an undersea adventure for Prom with a fun underwater theme. You can choose a ready-made complete theme, or create your own using easy and fun ideas like these. Here are the basics you'll need to design the perfect Under the Sea Prom theme for your school.
Underwater Waves
You can't have an under the sea prom theme without water – or at least the illusion of it. The easiest way to create the look of watery depths is with fabric, like water gossamer, mottled gossamer, or any blue fabric. Swoop it from the ceiling, run it down the walls, and drape it over arches and columns to create the perfect underwater scene.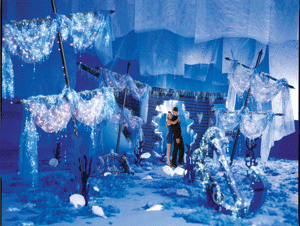 Underwater Bubbles
Bubbles are an essential part of any Under the Sea theme scene. There are several ways you can add the look of underwater bubbles to your theme:
Use a bubble machine to create real bubbles.
Hang blue and white balloons on the ceiling and place them on the floor (or do a balloon drop).
Use illuminator lights to project an image of tiny bubbles on the walls, ceiling, or floor.
Drape LED ball light strings from the walls and ceiling.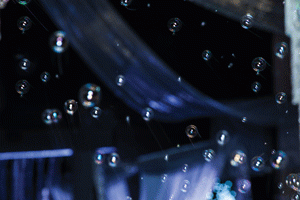 Under the Sea Backdrop
Adding a backdrop is a great way to set the scene for your underwater prom theme. Choose a photo mural, background illustration, or custom fabric backdrop with an under the sea graphic and display it on the back wall of your theme. Not only will it add depth and interest, but it also will make a fun backdrop for formal photos and selfies.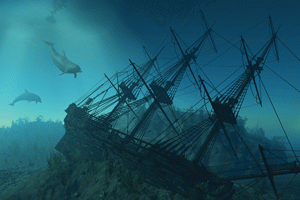 Underwater Theme Lighting
The right lighting can make all the difference when it comes to creating the perfect mysterious and ethereal look for your underwater scene. Try these fun ways to use lighting:
Add the look of movement with a multi-color underwater light.
Shine a filtered light on your backdrop, floor or ceiling.
Use tape lights to create the look of an underwater pathway.
Drape lighted wave curtains from the ceiling.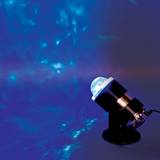 Underwater Accessories
Once you have the basics in place for your underwater theme, it's time to accessorize! Add some fun and whimsical touches, like a treasure chest with gold coins, a lighted ship's helm, a lighted or cardboard anchor, or even a shipwreck structure to create the look you want.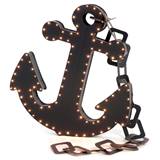 Underwater Fish and Flora
For the perfect finishing touch to your underwater theme, add some details, like fish, jelly fish, flora, and coral. Either purchase these or make them yourself. Place them around your event space to complete the look.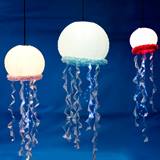 Use these ideas as a jumping-off point to create your underwater Prom theme. Add your own ideas and fun twists on the scene and create the perfect under the sea theme for your school.
Like these Prom ideas? We can help you make them happen. Shop now at andersons.com