Are you ready for Prom coronation? Do you have all the royalty accessories you need to make your Prom King, Queen, and Court stand out? We've put together a checklist of the top must-have items you'll need to make  your Prom coronation as memorable and special as it can be.
Prom Tiaras
Crown the ladies on your Prom court in sparkling style with brilliant rhinestone tiaras. To make your Queen stand out, choose a tall tiara or one with a unique look. Then, crown her princesses and other court members all in matching tiaras that are slightly smaller than your Queen's tiara to create a coordinating, yet distinctive look. We offer amazing tiaras in tons of styles. Try a few of these for your Prom royalty:
◊  Super Tall Majestic Tiaras
◊  Full-crown Tiaras
◊  Colored Metal Tiaras
◊  Colored Stone Tiaras
◊  Themed Tiaras
◊  Tiaras With Charms
◊  Headband Tiaras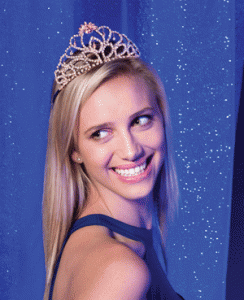 Prom Crowns
Give the guys on your Prom court the ultimate royal look for coronation by presenting them with amazing regal crowns. Choose one style for your King and another style for his court members. Check out these amazing crown options for the guys on your Prom court:
◊  Satin Crowns
◊  Velvet Crowns
◊  Metallic Crowns
◊  Embroidered Crowns
◊  Custom Crowns
◊  Metal Crowns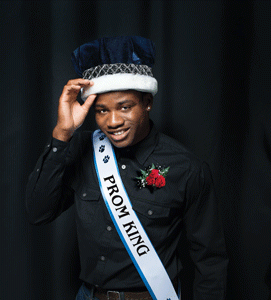 Royalty Sashes
A royal look isn't complete without sashes to add the perfect finishing touch. Choose from a variety of fun sash options to create the perfect look for your Prom royalty.
◊  Satin Sashes
◊  Rhinestone Sashes
◊  Custom Sashes
◊  Colored-edge Sashes
◊  Embroidered Sashes
◊  Ribbon Sashes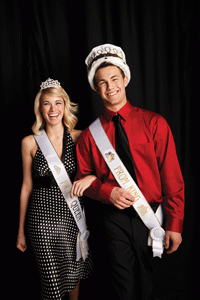 Royalty Scepters
Scepters are the perfect way to accent your Prom royalty's looks and add a ton of sparkle. While scepters are usually presented to the King and Queen, you can also give them to your Court members as sparkling keepsakes of coronation.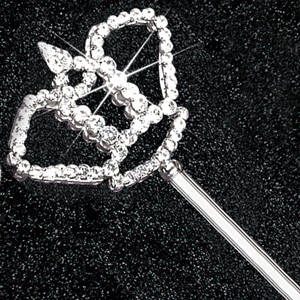 Royalty Accessories
To complete the look for your Prom royalty, don't forget to present them with amazing royalty accessories that they can keep as special mementos of coronation.
◊  Robes
◊  Pins
◊  Necklaces and Rings
◊  Medallions
◊  Garters
◊  Sequined Fedoras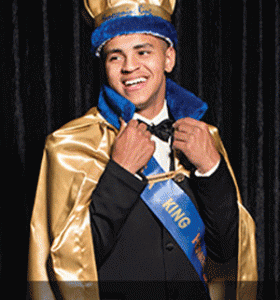 Use this checklist to make sure you have everything you need for Prom coronation. Your royalty will look and feel simply regal when you deck them out in royal finery, from tiaras and crowns to scepters and accessories.
Ready to give your Prom royalty the perfect royal look? Shop Anderson's for everything you need.