With back-to-school approaching fast, it's time to start thinking about student awards and recognition items for the school year. Whether you're handing out Honor Roll awards to recognize academic achievement, celebrating star athletes, or honoring your student leaders, you'll want fun and meaningful awards your students will love. Check out our ideas for effective and easy ways to reward and recognize your students all year long.
Award Pins
Award pins are great ways to recognize everything from school spirit to academic achievement. Also known as letter jacket and lapel pins, these meaningful and fun awards are always student favorites. They're easy to hand out at school award ceremonies and students love to display them on letter jackets, backpacks, and clothing. With the beginning of the school year coming soon, stock up on Student Council Pins, Honor Roll Pins, Academic Excellence Pins, and all the others you'll need for mid-year and year-end recognition.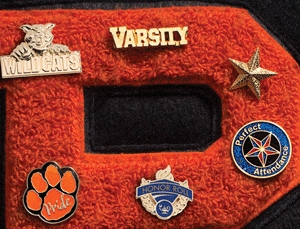 Backpacks
Backpacks make fun and unique recognition awards for high school students, and they come in so many great styles and designs, so you can choose the perfect ones for your school and students. Traditional drawstring backpacks are our most popular style. Hand out Honor Roll Backpacks to recognize academic achievement, Paw Backpacks to celebrate school spirit, Student Council Backpacks to reward your student leaders, or Custom Imprinted Backpacks that feature your school name and logo.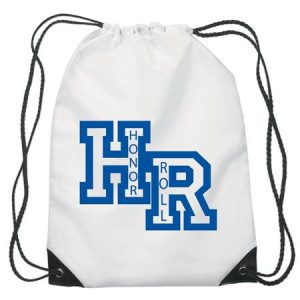 Award Ribbons
Award Ribbons are traditional student awards that are still popular today. Whether you're recognizing students for academic achievement, leadership, or participation in a school club or organization, hand out award ribbons that students can display in their lockers or at home. Our Custom Award Ribbon is a great choice, because you can design it exactly the way you want it to meet your needs, but you don't have to go with a traditional ribbon. Here are some fun examples of other ribbon options you can choose from:
Rosette Ribbon – perfect for your Homecoming, Prom, or Winter Formal Royalty
Custom Medallion Ribbon – ideal for graduation
Ribbon Button – Show off your school colors
Ribbon Award Pins – Available in lots of themes and styles

Technology/Electronics
It's a fact: Teens love technology, so electronic gifts of any kind make great awards and recognition items for your students. They're fun, functional, and things students will use every day. When you customize these awards with your school name, they become event more meaningful. Here are some amazing technology award ideas to try at your school:
Cell phone and mobile device chargers
Speakers
Phone stands
Phone wallets
Ear buds and headphones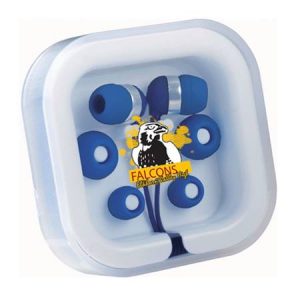 Custom Student Awards
Whether you want to recognize students for their accomplishments and contributions in the classroom, on the field, or outside of school, customized gifts are great ways to you're your students that the entire school is proud of them. Add your school name and logo to apparel, drinkware, bags and backpacks, lanyards, award pins, key chains, and more, and use them as fun and unique student recognition items your teens will love.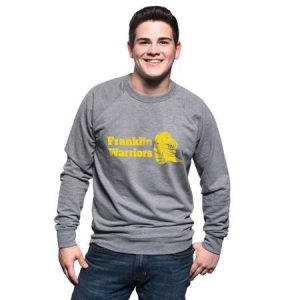 Your amazing students deserve special recognition, and we have everything you need to reward their accomplishments. Use these recognition ideas to inspire, motivate, and celebrate your students and set them up for a successful school year. 
Like these student recognition ideas? Find them all and more at andersons.com