Can you plan Prom, the biggest event of the school year, if your school is closed and your students are learning from home? Can you still hold Prom Committee meetings, make decisions, and convey information to the student body without meeting in person? Yes, you can. You just have to think outside the building and come up with creative ways to get everything done. Here are some ideas on how to keep your Prom Committee members safe while planning Prom.
Hold Virtual Committee Meetings
You don't have to be together in person to have productive Prom Committee meetings. With virtual meeting platforms, like Zoom, you can accomplish the same things as you would in in-person meetings, including looking through Prom catalogs for inspiration, ideas, and product offerings. Instead of requesting a paper Prom catalog for each member of your Prom Committee (although you can do that), consider using our Anderson's Prom digital catalog. It includes everything the printed version does and includes links to the products on our website, so you can choose your products and place your order at the same time.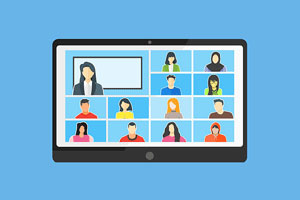 Use Online Organizational Tools
Use online tools, like Google Docs, to keep track of meeting notes, budget information, fundraising ideas, prom theme and favor ideas, and other important information. Make sure everyone on the committee has access to the documents they need, and assign one or two people to update the documents as needed.
Utilize Your School's Website and Social Media
Once you make decisions regarding Prom, you'll need to get the word out. Instead of traditional methods, like hanging banners in school hallways, use your school's website and social media sites, like Facebook, Instagram, and Twitter, to announce your Prom theme and event details. This way, the entire student body will have access to all the information they need for the big night.
Collect Payments Virtually
Presenting Prom invitations, selling tickets, and collecting payment can all be done virtually to ensure a safe, "no-contact" experience for both the Prom Committee members and the student body. All of our Prom invitations come with envelopes, so you can easily mail them to students using old-fashioned snail mail; or consider sending a virtual e-vite to each student. Use an easy money-collecting platform, like Venmo or Paypal to sell tickets and collect payments.
Set-up "No Contact" Prom Favor Distribution
No matter how you're doing Prom (on-site, off-site, outside), you still want to make sure your students have amazing Prom favors to commemorate the event. Instead of handing favors out at the door or putting them at each place setting, like you might do at a traditional Prom, limit the amount of people interacting with the favors (and with each other) by having them shipped directly to students' homes. Or ship them to the Prom Advisor's home and have him or her deliver them to students before the big night.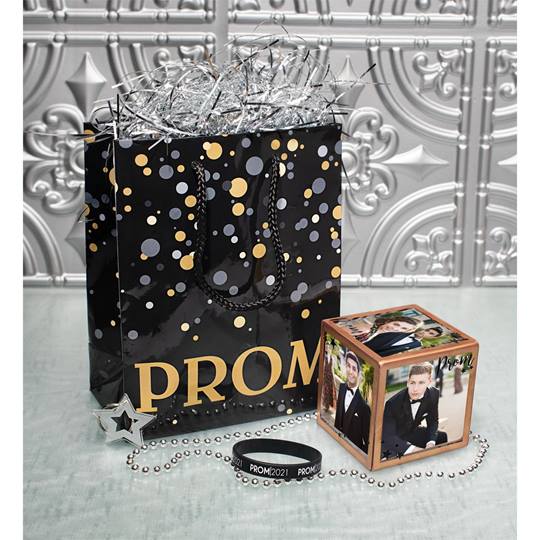 Buy Now/Pay Later
With so much uncertainty around trying to plan an untraditional Prom this year, feeling secure about your planning options and product choices is even more important than usual. Take advantage of Anderson's Buy Now/Pay Later program and rest assured that we will accept returns if your plans change at the last minute. Shop with confidence and peace of mind knowing we have your back before, during, and after Prom.
Making sure Prom is safe for your students is the number 1 priority this year, and that includes maintaining the safety of your Prom Committee members. With these easy safe Prom planning tips, you can make Prom happen while ensuring the safety of the students attending the event, as well as those planning the event.
Need help or some ideas? We're here. Call us at 1-800-328-9640 or shop now at andersons.com