When it comes to making your Prom, Grand March, or After-Prom party look just right, decorations can make all the difference. Decorating fabric is a quick and easy way to turn an ordinary room into an awesome party space!
Here 6 easy ways to use decorating fabric at your school dance:
1) Jazz up columns and archways!
Transform ordinary columns and archways into spectacular structures by twisting almost any fabric around them in a fun spiral pattern.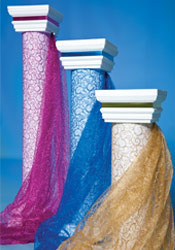 2) Use fabric to decorate tables!
Turn tables into part of your theme by decorating them with amazing fabrics. Cover tables and line edges with gossamer, tulle or glitter fabric. Add mini lights for a fun look.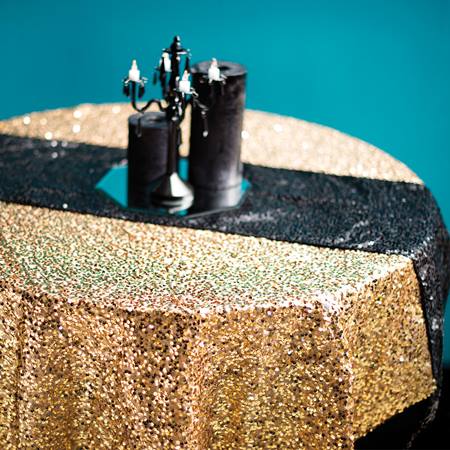 3) Create stunning ceiling effects!
Fabric is the perfect way to add a dramatic touch to a boring ceiling. Swoop fabric from one end to the other, fan it from the middle, or hang it from the top in a drape-like style.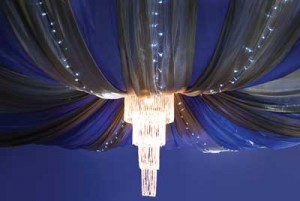 4) Create fun photo backdrops!
Cover walls, lockers, and bleachers with patterned fabric to add a fun and textured look to photos.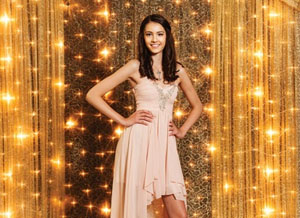 5) Create a Pathway
You can create a fun pathway almost anywhere by defining the edges with fabric. Just bunch gossamer along the edges, add mini lights, and Viola! Instant walkway for your Grand March or Prom entrance. For an ultra-glam look, roll out a fabric red carpet for your VIP Prom guests.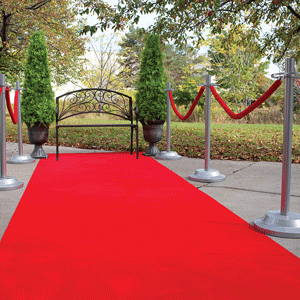 6) Enhance theme elements!
Wrap fabric around palm trees, bunch it on the floor, or drape it around the room to create billowing clouds or waves. However you use it, decorating fabric will make your theme look great!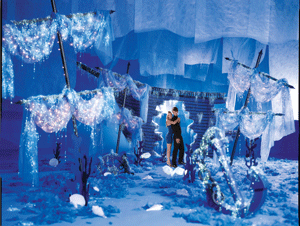 Having the right decorations for your school dance can make or break your theme. When you "put it all together" with the perfect theme and decor, you'll have an event your students will remember.