Prom is a high school rite of passage – an important tradition and the highlight of the school year. Most schools hold Prom inside their school or at an off-site venue in the community, but it's not necessary for Prom to be inside in order to be special and memorable. This year, think outside the building and consider moving Prom outside. It can be done, and it's easier than you think. Here are some easy tips for planning an outdoor Prom at your high school.
Find an Outdoor Prom Venue
The first step in planning an outdoor prom is finding the ideal spot to hold the event. You want a big enough area to accommodate a large group of people with ample room for them to spread out and social distance. Here are some outdoor Prom venue ideas to consider:
• School quad or grassy area
• Football field and running track
• School parking lot
• Community park
Choose an outdoor-friendly Prom Theme
Don't think that just because your Prom theme is outdoors this year that it has to be any less spectacular than a theme set up inside. We have amazing new Prom themes that are designed for use either indoors or outside, so you can be confident that your teens will have a fun and memorable Prom night, just like any other year. Check out all the these outdoor-approved themes at andersons.com.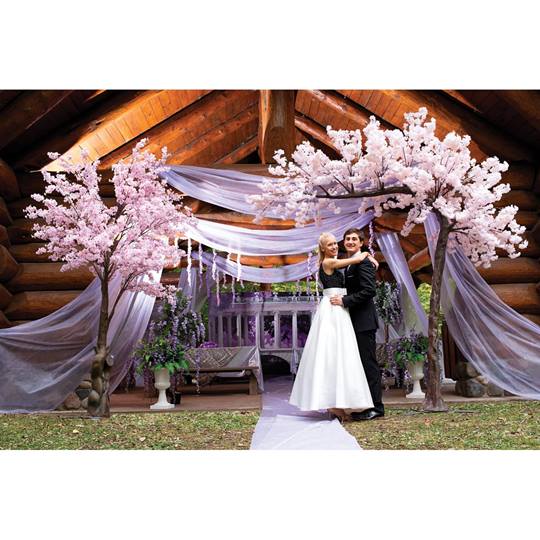 Hold an Outdoor Grand March
Moving your Grand March outdoors is a great way to ensure parent and community involvement without compromising safety. With an outdoor Grand March, spectators can bring their own chairs and space themselves out to ensure proper social distancing, while still feeling like they are part of the action. Like you would for the event itself, choose Grand March decorations that are easy to transport and set up for use outside.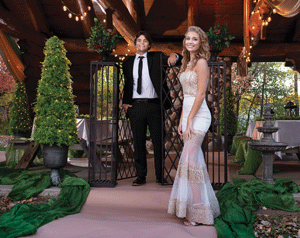 Select outdoor-approved Prom Decorations
Look for Prom decorations that are easy to transport and set up and that are sturdy enough to be used outside.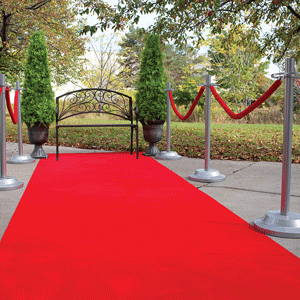 • Wire structures, like garden gates, arches, and benches – decorate them with fabric or floral garland
• Gazebos and trellises – they make great entrance ways and photo areas
• Faux trees and bushes – easy ways to create a garden or forest scene
• Fountains and pools – ideal for a garden or fairy tale theme
• Roped railings and metal stands – add a red carpet for the perfect Hollywood VIP look
• Mini lights – add them to trees or wrap around poles to add an elegant glow
An outdoor Prom theme can be just as spectacular and memorable as an indoor or off-site Prom theme. With the right location, an outdoor-approved Prom theme, and outdoor-friendly Prom decorations, you can easily pull off an amazing event your students will love.
Need help or some ideas? We're here. Call us at 1-800-328-9640 or shop now at andersons.com