It's not always easy to know which favors, decorations, theme kits, and royalty items are the best ones for your school events. Here, we've highlighted some of our top-selling products and the five-star reviews that go with them, to help you find the most amazing products for your Prom and other school events.
Diamond-cut Chandelier
★★★★★ Review:
"Used this product for our grand march and for our banquet and Prom in the gymnasium. Was a very classy element to each location. Would buy again." – Anderson's customer, IA
 No wonder customers love this amazing  Diamond-Cut Chandelier. It's classy and elegant and adds a WOW factor to any space. It includes 4 tiers of cascading clear beads that give it the look of dazzling diamonds. It will make the perfect addition to your ballroom theme, Hollywood theme, winter wonderland theme, and many more themes.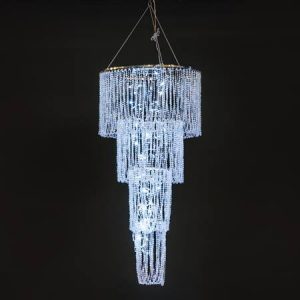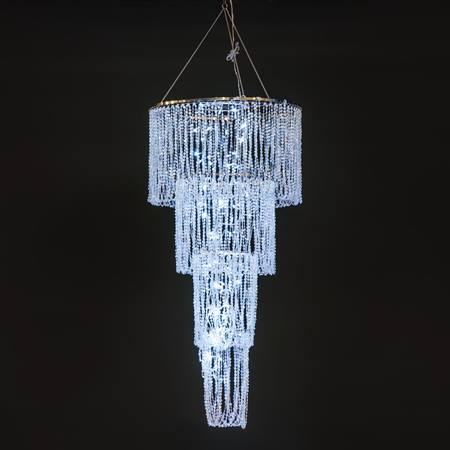 Rope Railing
★★★★★ Review:
"We did a Hollywood prom last year and purchased several of the red ropes, so the Grand March looked like a Hollywood event. Also used it with the Hollywood backdrop, just like when the stars get photographed, had red rope in front of the backdrop, just like the movie stars. Great product, would highly recommend! I have used Anderson's Prom for 9 years and have always had great products and when I order the customer service is amazing." – Anderson's customer, MN
 Our Rope Railing is the product of choice for schools with a Hollywood theme, and it's not hard to see why. You can set up the metal stand and velvet ropes to create a genuine red carpet entrance for your students or use it to define your photo area. Best of all, you can store the railings and ropes and use them again and again for graduation and other events at your school.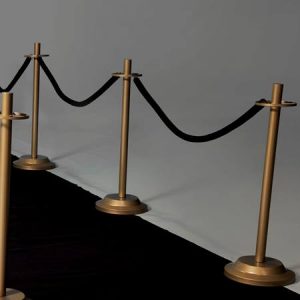 Dripping With Diamonds Stand Kit
★★★★★ Review:
"Used as an aisle runner for awards night and at Prom for background lighting. Liked the fact that there were different settings for the lights." – Anderson's customer
 Schools love this elegant Dripping With Diamonds Stand as an accent piece for their Prom and Homecoming themes, but the stand can be used for so much more. Set it up for awards night, at your Senior Party, or for graduation, or use it in theater and musical productions. You'll find this piece to be a must-have accessory for so many of your school events.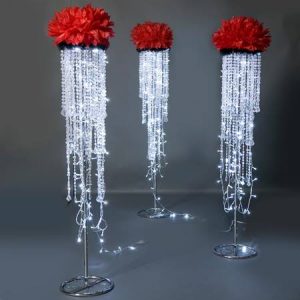 Dipped in Dots Flute
★★★★★ Review:
I have ordered flutes for Prom for many years, and this glass surpassed the rest! The glass felt heavier and less fragile. And the dots made it a lovely choice. The students were impressed. I would order this glass again." – Anderson's customer, TX
 Schools that want elegant and stylish glassware favors for their Prom or Homecoming dance are turning to this amazing Dipped in Dots Flute as a top choice. The metallic dots design on the clear glass adds a fun touch, and helps the glass to coordinate easily with a variety of themes, from elegant Hollywood to Under the Sea. Best of all, you can add your school name or theme name to customize the glass specifically for your event.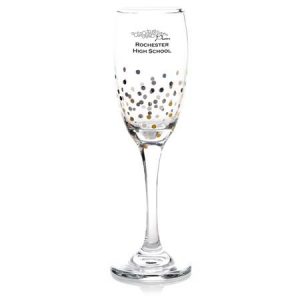 These are just a few of the hundreds of amazing reviews we've received about our products. Be sure to shop Anderson's and check out what other people are saying about the items you're considering, so you can make the best purchase decisions for your school and students.
 Like these five-star products? Find them all and more at andersons.com